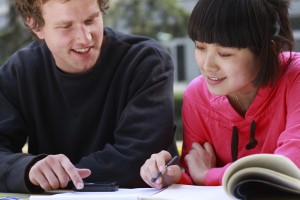 Primus English is an accredited ELICOS provider focussed on providing excellence in education in a caring and supportive multicultural environment.
Primus English specialises in English language courses at our convenient Melbourne inner city location that is well serviced by public transport, and located close to major shopping, restaurant and entertainment centres.
At Primus English, we aim to help our students to develop successful and rewarding careers by imparting skills that are in high demand globally. Our courses focus on industry needs and bridge the gap between secondary and tertiary education to build a solid foundation of knowledge for our students to succeed in the workplace.
We are committed to delivering high quality education while you enjoy Australia's unique culture and lifestyle.
Facilities
Primus English's modern and well-equipped facilities are designed to support our students to successfully learn English in a fun-filled environment.
Primus English has excellent facilities and resources that are fully equipped with state-of-the-art audiovisual equipment. We have a range of English Language, Business, and Medical reference books for students to use on the premises.
Our classrooms are spacious, filled with natural light and equipped with data projectors and WiFi, with computers for student use.

Primus English – An Excellent Choice:
Centrally located in the heart of Melbourne
Students from all over the world
Highly qualified and friendly teachers
Modern facilities with state-of-the-art technology
Weekly intakes
Day and evening classes
Fun extracurricular activities
Social and Education Clubs
Pronunciation & Conversation Classes every week
Supportive student services