A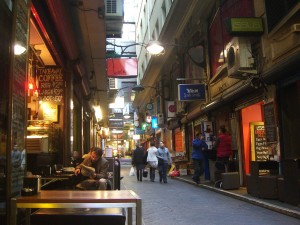 ustralia is known for its high standard of living in a safe environment and relaxed lifestyle. The people living here are famous for being welcoming and easy-going. Studying in a supportive and safe environment is an amazing investment in your life. Australia is renowned for its high quality of education programs, as the country has established a positive reputation worldwide, where Australian qualifications are recognised internationally.Being new to Australia, it is important to learn about the everyday life and expectations of the Australian customs and lifestyles. You can read the guide about settling in Australia issued by the Department of Immigration and Border Protection.
People, culture and lifestyle
Australia is a product of a unique blend of established traditions and new influences. The country's original inhabitants, the Aboriginal and Torres Strait Islander peoples, are the custodians of one of the world's oldest continuing cultural traditions. They have been living in Australia for at least 40 000 years and possibly up to 60 000 years.The rest of Australia's people are migrants or descendants of migrants who have arrived in Australia from about 200 countries since Great Britain established the first European settlement at Sydney Cove in 1788.
In 1945, Australia's population was around 7 million people and was mainly Anglo–Celtic. Since then, more than 6.5 million migrants, including 675 000 refugees, have settled in Australia, significantly broadening its social and cultural profile.
Today Australia has a population of nearly 23 million people. In 2009, about 25.6 per cent of the estimated resident population comprised those born overseas. Australian Bureau of Statistics projections from the 2006 census of the numbers of Aboriginal and Torres Strait Islander people suggests an Indigenous population of 575,552 people at 30 June 2011.
Many of the people who have come to Australia since 1945 were motivated by a commitment to family, or a desire to escape poverty, war or persecution. The first waves of migrants and refugees came mostly from Europe. Subsequent waves have come from the Asia–Pacific region, the Middle East and Africa.
Migrants have enriched almost every aspect of Australian life, from business to the arts, from cooking to comedy and from science to sport. They, in turn, have adapted to Australia's tolerant, informal and broadly egalitarian society.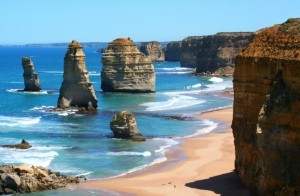 Travel in Australia
Australia has some of the world's most unique and diverse natural environments. Being an overseas student in Australia, many take the opportunity to travel and explore Australia during their semester breaks. You will have the opportunity to experience Australia's spectacular landscapes, including many national parks and World Heritage Areas. You will be able to explore our wide open spaces and discover ancient rainforests full of native plants and distinctive wildlife and animals close to our cities. Find travel information on Travel in Australia.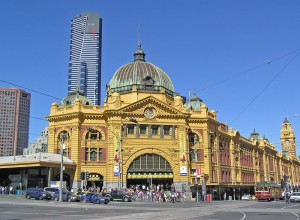 Study in Melbourne
Melbourne is the capital city of Victoria and it is Australia's second most populated city with both scenic and cultural attractions. Melbourne was ranked the world's most liveable city by the Economist Intelligence Unit in 2011, 2012 and for the third time in 2013.
Melbourne is a diverse and multicultural city, also known as "the Garden City" and "the Cultural Capital of Australia". Australian society is made up of people from a rich variety of cultural, ethnic, linguistic and religious backgrounds. Melbourne's cultural diversity is reflected in the city's restaurants serving various international cuisines, which allow you to enjoy dishes from your own community whenever you feel home-sick.
There are many festivals and special events organised in Melbourne throughout the year, as Melbourne is the birthplace of Australian film, television, art, dance and music, and Victoria is the place the Australian Rules football originated from.
Melbourne hosts many events each year, such as:
Australian Open (January)
The Chinese New Year Parade (February)
St Kilda Festival (February)
L'Oréal Melbourne Fashion Festival (February – March)
Melbourne Food and Wine Festival (March)
Moomba Waterfest (March)
Australian International Airshow (March)
Melbourne International Flower and Garden Show March (April)
The International Comedy Festival (April)
The International Film Festival (July – August)
Royal Melbourne Show (September – October)
The Melbourne Fringe Festival (September – October)
The International Festival of the Arts (October)
Melbourne Cup (November)
In winter, you can visit the snow fields which are just a day trip north from Melbourne.
The shopping in Melbourne caters for all types of lifestyles, from international brands, to Australian brands and speciality shops. There are department stores, several shopping malls and small laneways situated in and around the metropolitan city, as well as boutiques and famous markets such as the Queen Victoria Markets and the Prahran Markets.
Melbourne has a well developed public transport system which allows everyone to get around easily by trains, trams or buses. Find more information about the routes and fees on Public Transport Victoria.
Staying in Melbourne, you will have a great opportunity to go on weekend trips to explore the state of Victoria. Victoria is one of the smallest of the mainland states in size but the second most populated. Victoria offers a wide range of attractions; there are National Parks, forests, wildlife, and seaside villages, vineyards, beaches and galleries to enjoy and explore.
The Great Ocean Road is one of the world's most scenic coastal drives along the Southern Ocean, with The Twelve Apostles, iconic surf breaks and waterfalls, among its attractions.
Cost of Living
Melbourne is known to offer a high standard of living for its residents. The Department of Immigration and Border Protection (DIAC) suggests that an international student would need an estimated AUD$20,000 per year to cover living expenses, excluding tuition fees.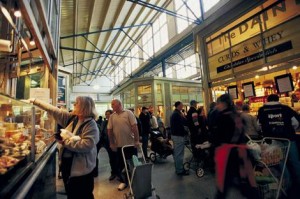 Food
Living in Melbourne, you can enjoy a meal from countries and community groups all over the globe. Thanks to the cultural diversity of the city, you can find restaurants serving dishes from cuisines such as Chinese, Korean, Japanese, Indian, Thai, Italian, French, Mexican, Greek, European and other International cuisines. You will also find international fast food chains including McDonald's, KFC and Subway, which are generally less expensive than having dinner at a restaurant.
The cost of a meal is approximately AUD$15.00-$30.00, which may vary depending on the suburb, season and quality of the restaurant.
There are several supermarkets and convenience stores in Melbourne and its suburbs. They have fresh meat, dairy products, fruit and vegetables as well as canned meals, snacks and other foods. The larger supermarkets generally have an international cuisine section, allowing you to purchase ingredients from other regional food cultures.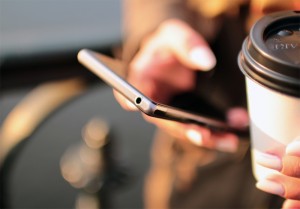 Mobile/Cell Phone Communication
In Australia, mobile phones are widely used, both in corporate and private life. There are several mobile operators fighting for customers, so students could find really good deals. The mobile phone service is either prepaid or post-paid (plan).
The international SIM-card is used in Australia, so overseas students don't have to purchase a new phone to use the network. If you have a mobile phone in your country, you may wish to check you're your preferred your provider to see if you can use it when you arrive in Australia.
To get up to date information on mobile phone costs and plans in Australia, please check the following providers.
Public telephone booths can be found around in Melbourne CBD. Local calls starts from approximately AUD$0.50.
To call internationally, it is recommended to purchase a local prepaid SIM card for reasonably priced overseas phone calls or purchase an international calling card. Calling cards can be purchased at most convenience stores in the CBD.
Some of the providers that offer cheap international mobile phone calls are:

Internet access
Access to the Internet is a part of everyday life. Students can obtain access to the Internet at Primus English's computer room. Many shopping centres, restaurants and cafes also offer free wifi.
Another alternative is to install a home broadband service or purchase a portable wifi dongle. To obtain the current charges for Internet connections, please visit Internet providers:
Accommodation
Estimated Pricing 2016
Placement Fee: $200AUD
Refundable bond: from $220AUD according to room choice
LONG TERM STAY (more than 4 weeks):
Single room                                       $250AUD per week
Twin Share (2 people)                     $175AUD per week
Three Share room (3 people)         $150AUD per week
Four Share room (4 people)           $135AUD per week
Six Share room (6 people)              $120AUD per week
SHORT TERM STAY (less than 4 weeks):
Single Room                                      $50AUD per night
Twin Share (2 people)                     $40AUD per night
Three Share (3 people)                   $30AUD per night
Four Share room (4 people)           $25AUD per night
Six Share room (6 people)             $20AUD per night