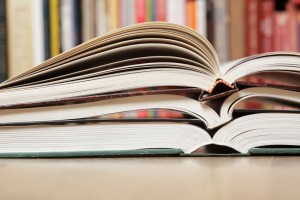 Primus English offers a range of academic support:
For students who may be facing academic challenges, our Academic Manager is available to consultation
For students who feel the level allocated is either too difficult or not challenging enough, their teacher and the Academic Manager are available to discuss the options
Students are given feedback by the teachers on a weekly basis
Students are given weekly tests to assess all 4 skills
The students have a wide array of homework options to cater for individual needs
Our unique online learning community allows students to learn at their own pace
Current or prospective students can contact the support team at support@eprimus.com.au for assistance with any of the following:
Academic and future progress advice
Any difficulties with your study
Visa assistance
Work permits
Immigration inquiries
Healthcare advice
All other student welfare matters
All relevant student policies and procedures are located within the Student Handbook.
Student Services and Assistance
The student services team can help you with the following:
Applying for your Tax File Number or ABN: these are essential numbers given by the Australian Taxation Office which will enable you to work legally in the country
Reviewing your Resume
Giving you interview advice and tips
Helping you to find jobs
Opening your bank account in Australia
The student services team is also available in case you need to discuss any matters. Please approach us if there are any problems, whether they are of academic or personal nature. All meetings are of course confidential. Sometimes it is hard for students to adapt to a new country. Primus English can also provide you with counselling within the school or organise you an external one that speaks your language.
As a student in Australia, you must have health insurance throughout the whole length of your visa. Even if you are under a tourist or Working Holiday visa, we still advise you to acquire overseas visitor's health insurance to keep yourself safe throughout your stay in Australia.
Primus English OSHC provider is Allianz, and you can find all forms, lists of available doctors and cover information by visiting their website: www.oshcallianzassistance.com.au
It is the objective and policy of the Australian Government that overseas students in Australia have a safe, enjoyable and rewarding environment to study. Australia's laws promote quality education and consumer protection for overseas students. These laws are known as the ESOS framework and they include the Education Services for Overseas Students (ESOS) Act 2000 and the National Code 2007. To find more information about your Rights and Responsibilities as a student, please click here.
You can also download the Primus English Student Handbook, which has important information and contacts for you to have a safe and enjoyable stay in Australia.